Local Band Sells Out Schottenstein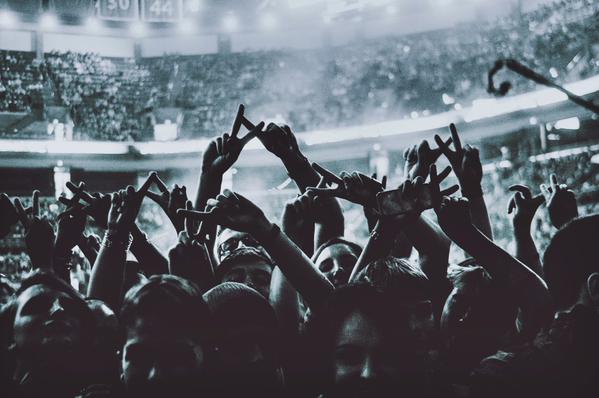 Hang on for a minute...we're trying to find some more stories you might like.
Twenty One Pilots came to Columbus Friday, September 18 for their sold out, hometown concert at the Jerome Schottenstein Center.
The band consists of duo Joshua Dun and Tyler Joseph, both Columbus natives. They are known for their energetic live sets and unique compilation of piano, rap, drums, and even the occasional ukulele. Their show at the Schottenstein was the only show on their Blurryface tour in an arena.
Tyler Joseph, the front man of the band, went to Worthington Christian High School, and played point guard for their basketball team. He was offered a chance to play at  Otterbein University for basketball, but he passed on it to keep playing music. Though he doesn't play anymore, Tyler said in an interview, "Anytime I see a ball, I'll grab it and dribble it around, but I do miss it because it was a big part of my life for a while."
The band, originally started in 2009, consisted of Tyler and three of his friends from high school. In 2011 the three of the boys decided to leave the band because it was too much work, after this Tyler found the current drummer of the band, Josh Dun. They released their first album independently, named Regional at Best in 2011. After that they were signed to the record label Fueled by Ramen. Their next album, Vessel, was released in 2013 and was a huge hit in Ohio. This year they came out with their third album, Blurryface, which is their biggest hit yet. The album sold 147,000 copies in the first week, rising to the number one spot on the Billboard 200 chart.
Hannah Nagorski, who was at the Columbus show said the concert was, "Crazy and exciting". She said that "When the lights turned off [and the duo came on stage] I literally jumped out of my seat and started screaming". She talked about how the duo connected with the audience so well. She said that front man, Tyler, "would walk around the stage sometimes crying while the whole sold out arena cheered."
Recently the duo performed on Late Night with Seth Meyers, and performed with A$AP Rocky at the MTV music video awards. The two still can't believe the recognition they have gotten. Dun said in an interview, "When Tyler and I first started playing music together our idea of success would be a certain amount of people would show up at the Chik-fil-a food court to buy tickets."