Pat Tiberi Comes to Thomas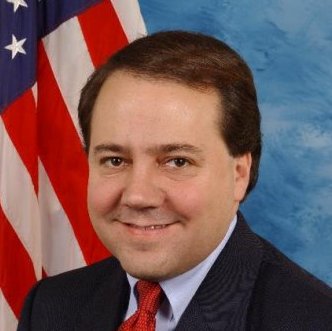 Hang on for a minute...we're trying to find some more stories you might like.
U.S. Congressman Pat Tiberi came to Thomas Worthington High School on Tuesday, October 13 to speak to all the 10th period government classes.
Tiberi has been an Ohio representative since 2001, he represents the 12th district of Ohio (which is the district in which Worthington is located). His website explains that Tiberi has lived his whole life in Columbus, he went to a Columbus city school and was the first in his family to graduate high school. He went on to graduate from The Ohio State University with a degree in journalism.
Tiberi explained in his speech that he never believed he would be an elected official. He had always wanted to be a sports journalist. It wasn't until college that he took an interest in politics, when he took a political science class.  This class required him to do an internship at the State House, and by happy accident there were no positions open at the State House so they sent him to be an intern for John Kasich in his congressional office. This was back when Kasich was a Congressman. Tiberi talked about how much fun he had during this internship and how much he loved the people he was with and the job he was doing. When the internship ended Kasich asked if Tiberi would stay on and work with him as a part time job, of course Tiberi accepted the request.  
Because the meetup was only limited to the tenth period government classes, there were not very many students there. The students only filled about five rows of the middle section of the auditorium.  Many students such as Carsen Komminsk agreed that, " The speech did not have a main idea. He kinda rambled and never came to a point." The students had 11 prepared questions that Tiberi was aware about, however he only got to answer three because he talked about his background for a long time. Hannah Nagorski said, "He talked more for an older crowd, it was hard to follow along with everything he was saying." Overall most students were not pleased with Tiberi's meet-up and wished that he would have talked more about the questions the students had prepared.