Make-up Your Mind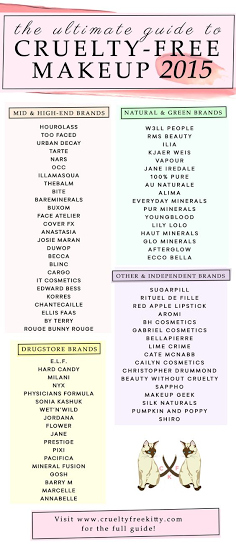 Hang on for a minute...we're trying to find some more stories you might like.
It's Easy. Breezy. Beautiful. It's makeup: well-loved by many women and some men to enhance facial features and fix blemishes and problem areas. Makeup is also considered an art form by many makeup artists who earn their livings off their intricate work with makeup.
But what is behind the beauty of it all? It turns out that the truth is not actually beautiful. Each year, an astounding 100 million animals such as mice and rabbits are harmed each year from the chemical testing of cosmetics.
PETA started a campaign called "Beauty without Bunnies" that raises awareness to stop animal testing in companies altogether, not only with makeup. "Beauty without Bunnies" shows that animal tests are not required by law and are often misleading in that even if a product harms an animal, it can still be put on the market.  
This campaign has taken off in the makeup community, with high-end name brands such as Too Faced, Anastasia Beverly Hills, and Urban Decay eliminating animal testing by going "cruelty-free." Too Faced has declared on its website that it is completely cruelty free and has a list of all its vegan products. Anastasia Beverly Hills is listed on several websites as cruelty-free, but the company makes no claim on its website regarding the ingredients used in its products. Urban Decay posted that it has an ongoing initiative with its laboratories to not only create shades (and entire product lines) that are vegan from the start but also to identify which of its non-vegan products can be converted. The company took the extra step and offered  to "convert that product to 100% vegan ingredients, so be on the lookout for new offerings."
Drugstore brands such as NYX and Wet'n'Wild are also cruelty-free. Whil NYX does not use animal testing for its products, it is owned by L'Oreal, a company that does test on animals. Elf, another drugstore makeup brand, has all vegan products but is not listed on PETA's vegan makeup brand list because Elf brushes are made with horse hair.
Not only are companies going cruelty free, celebrities and makeup artists are as well. Top celebrity makeup artist Joyce Bonelli is featured in a blog entitled "Furless" that denounces animal cruelty and offers outlets to donate money to help animals in inhumane conditions. Bonelli is not the only celebrity that is on the cruelty free bandwagon. Feminist leader Gloria Steinem has also spoken out against animal testing.
All products that are cruelty-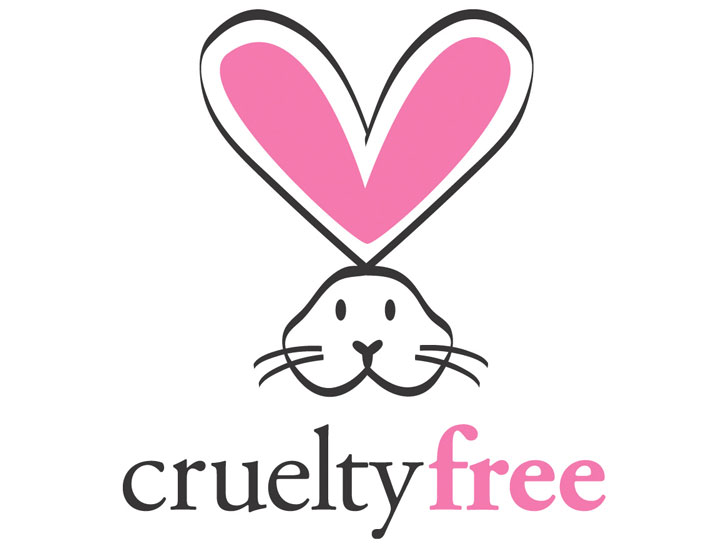 free and/or vegan are marked with a bunny on the packaging of the product. You can easily find which products are by looking for the Cruelty Free Bunny Logo.
This logo can be found in the United States, Canada, the United Kingdom and in much of the European Union, according to leapingbunny.org. This website also has a complete list of all companies and products that are cruelty free, ranging from baby care to jewelry.
The bunny logo only makes buying cruelty-free products easier. Makeup is an easy and effective way to stop companies from testing on animals. Buying only cruelty-free products does make a difference. Supporting companies that do not harm animals will save the lives of thousands of animals.