Photography Class: Taking a shot at Something New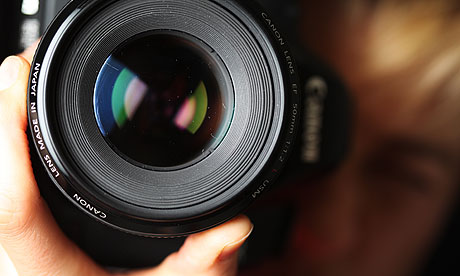 Hang on for a minute...we're trying to find some more stories you might like.
Do you have an interest in photography, but don't have a chance to take a photography class? Thomas Worthington High school use to have a photography class but got rid of it. Gregory Garris a former student at TWHS and now Vice Principal recently stated: "as digital cameras became more prevalent and interest in the course declined, the school decided to drop the class and converted the room into STEM lab to accommodate the growing numbers." As someone who enjoys photography, I think they should bring it back.
To graduate you have to have an art credit, but not all students enjoy drawing, ceramics, or crafting. Some students enjoy photography, and might not have the opportunity to take a class outside of school or might not have a chance to own a Cannon or Nikon camera.
There are a lot of reasons why art is a must learn for most students. Photography teaches students to appreciate nature. Through photography, students can be able to realize the beauty of even the simplest things around such as birds soaring through the sky, bees flying into flowers. It also helps students to be aware of what is happening in their society.
They will be able to experience things that they would not be able to learn in a classroom setting. Photography also allows students to be more creative as much as they want but to an appropriate extent. Students will learn to find views and angles that would make something look like it has an intriguing story behind it. Photography lets people learn things about themselves. Through how they shoot pictures, they can see what kind of person they are. They will be able to learn what things are fascinating to them and what things are not enjoyable.
Another reason it would be a good idea to have a photography class is not only can they get an art credit but they can learn the appropriate way to take a picture. Teens take thousands of pictures a day and sometimes getting a good picture to share with your friends or followers on social media is hard. So students can learn the correct way to take pictures. Pictures express a thousand words. So it's important to get the right message across when you are posting a picture on social media. If students do not have a digital camera they can learn how to take great pictures with their smartphone from an article on How to take good pictures with your smartphone.
I think it's important to value photography in schools across the country because I believe pictures are worth a thousand words. Students can stand up to bullying, and racial discrimination. These topics are an ongoing battle in our world today. Students can also learn how to take appropriate pictures to post on social media, so they can share fun pictures of friends or family, or if they want to share an important message/ story that is going on in their lives. Students can even take pictures of school sports, like football, soccer, cross country, baseball, and basketball. So through this class students can learn multiple things. How to take appropriate pictures, how to share a story or a message through a picture and, if they just enjoy photography they can learn the proper way to use a camera.