Top 10 Netflix Shows to Watch Over Break
December 14, 2016
The holidays are quickly approaching and the first semester is coming to a close.  The stress of exams, gift shopping, and preparations for hosting or attending family events are at an all time high.  What better way to reward yourself than by popping some popcorn, wrapping yourself in a warm blanket, and binge-watching some Netflix.  Listed are the top 10 shows on Netflix, in no particular order, that you need to see over winter break:
1.New Girl
This series begins with the main character, Jess, moving into a Los Angeles apartment with three men.  The show follows the adults as they face career challenges, new relationships, and day-to-day issues.  Five seasons of these light-hearted, 20 minute episodes will have you watching all day.  The show received a 93% rating on Rotten Tomatoes and was deemed TV-14 due to profanity and sexual content.  The sixth season is currently airing on FOX and new episodes are released every Tuesday.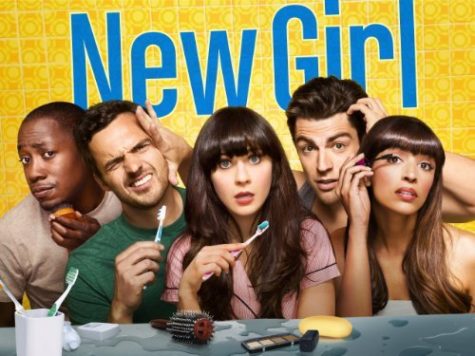 2. The Office
This NBC comedy follows the employees of Dunder Mifflin Paper Co in a documentary type series.  Steve Carell plays branch manager, Michael Scott, who believes he is the office comedian, however usually creates uncomfortable and often inapropriate jokes and pranks that his coworkers must deal with.  You will find yourself laughing out loud more often than not throughout the nine seasons of this show.  The Office was rated TV-14 due to profanity and sexual innuendos.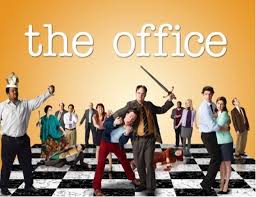 3. Orange is the New Black
This 2013 Netflix Original now has 4 seasons of nearly 15 episodes, each almost an hour.  This controversial series covers Piper Chapman, an inmate at Litchfield Prison, who has been sentenced to 15 months after an adolescent crime caught up to her.  Chapman faces new challenges as she meets other inmates, witnesses the injustices of the correctional system, and adjusts to life behind bars.  OITNB is rated TV-MA because of mature sexual content and profanity.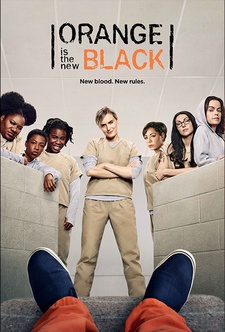 4. Narcos
The Netflix originals series follows the life of infamous drug lord Pablo Escobar and his rise in the late 1970's Colombian drug trade. On it's second season, the show has been nominated for several awards and has a rating of 84% on Rotten Tomatoes. Narcos currently has a rating of TV-MA for mature language, violence and sexuality.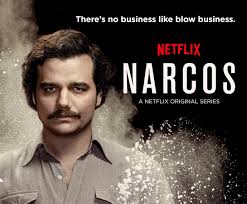 5. Stranger Things
Released just this year, the sci-fi, Stranger Things, is rated 5/5 stars on Netflix.  When 12-year-old Will Byers goes missing, the search to find him uproots an unbelievable and supernatural mystery.  His mother, played by Winona Ryder, police chief, and his friends must fight an uphill battle to get him back.  This Netflix Original is rated TV-14 due to violence and some sexual content.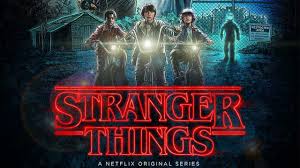 6. Shameless
This Showtime Original comedy is centered around the dysfunctional family of Frank Gallagher, an alcoholic dead-beat single father, and the ridiculous situations surrounding each Gallagher child as they struggle to make ends meet and live a life of their own. The show, based originally off of a British series of the same name, is on it's current 7th season and has been nominated for several Emmy awards with notable cast members such as William H. Macy and Emmy Rossum.  Shameless is rated TV-MA due to sex and nudity, some violence, severe profanity, and the often reference to alcohol and drugs.

7. Freaks and Geeks
This 1999, single season show follows a misfit freshman, Sam Weir, and his few friends as they navigate through high school and the new challenges it brings.  His sister, a junior, goes AWOL and ditches her "geek" friends and befriends the "freaks", a group of class-cutting bad boys.  The show is rated TV-14 due to mild language.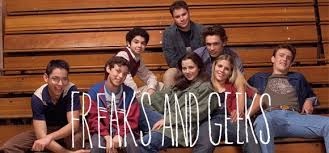 8. Gossip Girl
Set in the upper east of Manhattan, the show centers around the scandalous lives of elite New York teenagers and an anonymous source that reveals juicy secrets and gossip by the name of "Gossip Girl." The show has 7 seasons and has won several awards with stars like Blake Lively and Chase Crawford starring as some of the main characters, just to name a few.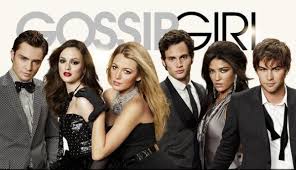 9. Scandal
The series, written and produced by the masterminds behind Grey's Anatomy and How To Get Away With Murder, follows D.C. crisis manager Olivia Pope as she struggles to handle the wrongdoings and drama of elite government officials with her powerful team of lawyers, while managing scandals of her own. The show has 5 stars and is rated TV-14 and premiers every Thursday on ABC when it's not up to date on Netflix.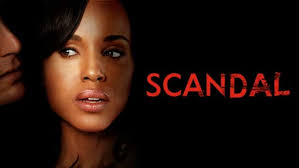 10. Dexter
Blood-splatter analyst for the Miami Police, Dexter Morgan, doesn't just solve murders- he commits them.  After solving cases, he finds and kills the guilty.  His friends, family, and co-workers are entirely unaware of his second life.  Dexter's form of justice is entirely unconventional, however he charms viewers throughout the eight seasons.  This 2006 series is rated TV-MA due to lots of violence and mature language.