Cuts to Media and Arts; Increases For Defense Under Proposed Budget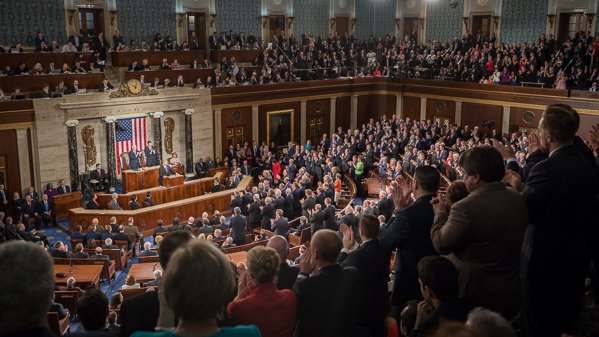 Hang on for a minute...we're trying to find some more stories you might like.
With the new announcement of the proposed budget under the Trump Administration, which allocates billions more to defense and military spending means cuts in many other areas. One of these being the Arts and Humanities fund as well as the funding for Public Media. Trump seeks to cut funding for The National Endowment for the Arts as well as the Corporation for Public Broadcasting. This cut to public news comes at a time where large news media corporations have been the target of criticism on both sides of the political spectrum, and also at a time when public medias ratings are at an all time high. In areas across the nation these public news stations, such as NPR and many other local news outlets are a main source of unbiased, fact based news reporting. Under the possible cuts to these programs, that even now receive less than one thousandth of the national budget, many people would be left without reliable, accessible news.
Under the new budget, the CPB would no longer receive funding, leaving national and local public broadcasting stations unfunded. Public broadcasting includes PBS and NPR, organizations that provide informational shows, historical documentaries, weather reports, alerts to local areas, news reporting and much more. One of the most important of the services provided by these stations is public news. Public news corporations have been known to take a more objective approach to news reporting by taking a less biased approach in reporting the facts. In recent months news corporations have came under fire from the left, right, and even Trump himself due to biased, or false reporting of facts. Information has even been dubbed as, "fake news," or "alternative facts." The reporting of correct, unbiased information is one of the most important things that American people should have access to. The possibility of these organizations being cut may leave many people without reliable, unbiased news and basic informational programs for children and adults alike. The right of people to public, reliable news is at stake with these budget cuts. NPR and PBS have faces similar proposals for budget cuts in the past and are prepared to fight again for their funding. PBS president Paula Kerger says that, "PBS and our nearly 350 member stations, along with our viewers, continue to remind Congress of our strong support among Republican and Democratic voters, in rural and urban areas across every region of the country."
The second major area targeted by the new Trump budget is the National Endowment for the Arts. Another area that has had many attempts to be but by conservatives. Many conservatives make the argument that these two areas, labeled even as simply as entertainment, should be funded privately and not by taxpayers. The Media Research Center's Dan Gainor tweeted, "There is simply no legitimate reason for government to fund left wing media #DefundNPR #DefundPBS," and, "There are a ton of liberal billionaires who could fund @NPR and @PBS with change they find in their couches. Let them. #freemarket". Ultimately the fate of the budget lies in the hands of Congress who will soon vote on it. In the past, both of these areas that are coming under fire have had bipartisan support to continue their funding for the irreplaceable services provided by Public Media and The Arts. People's right to unbiased, public media and endowments for the arts that hold nearly 4.8 million jobs, a $26 billion trade surplus for the nation, and a nearly $730 billion industry that supports the arts and culture of America. These vital resources to the American Public should not be suppressed for more military and defense spending in a country that already tops the world and its next competitors combined in spending in this area.