Announcements for Tuesday September 26, 2017
Hang on for a minute...we're trying to find some more stories you might like.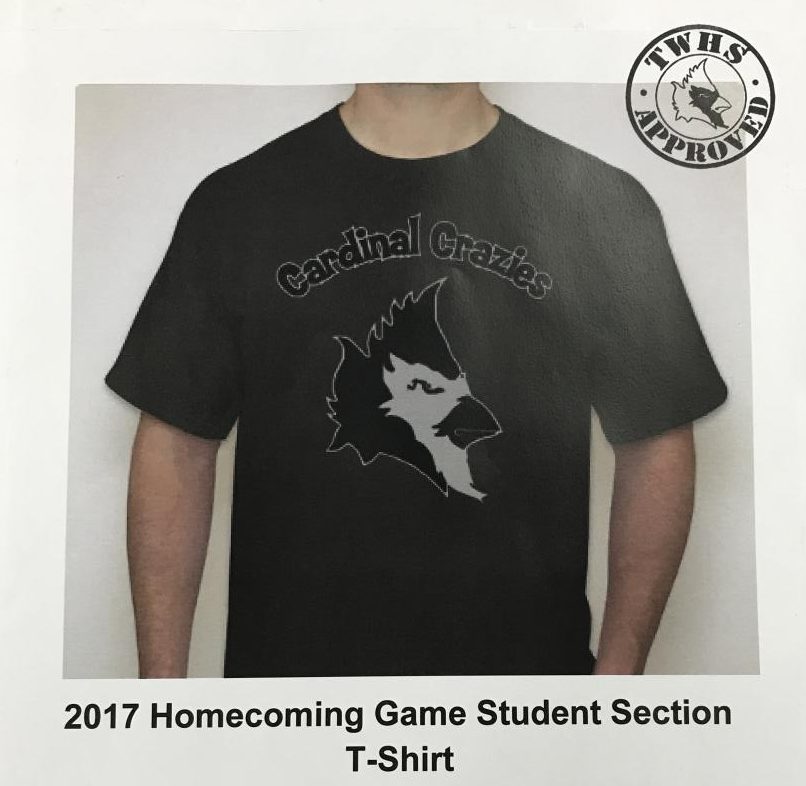 Homecoming is under two weeks away! Early bird tickets are available for purchase ONLINE THIS FRIDAY for $10.00. Regular price tickets ($12.00) will be available Wednesday 10/4 to Friday 10/6, both online and in person during lunch periods. On the day of the dance, tickets will be available online and at the door for $15. Please note, guest forms must be completed and approved prior to ticket purchases.
The homecoming football game theme is a black out! The EBA program and Aviary are making a shirt specific for that game. They are $10 and you can pre order yours in the Aviary now!!!
SEE YOU AT THE POLE is a nationwide event, where students and staff gather at their school's flagpole for a time of prayer. Please join TWHS students and staff starting at 7:15 Wednesday morning for a time of prayer before school starts. We will meet at the front of the school around the flagpole.
Calling all writers and muses! TWHS is holding a POETRY competition open to all TWHS students. The winning poem will be set to music by composer and Worthington teacher Jacob Reed & performed by Chelsea Melcher of Opera Columbus and the McConnell Arts Center Orchestra. Second and third place winners will have their poems read at the concert. Poems must be 12-17 lines and be written about nature, spirituality, love or any combination of those themes. Please see Mrs. Eaton in Room 283 for submission deadline and details.
Attention seniors! Don't forget, Wednesday, 9/27 (that is this Wednesday) the School Counselors will be hosting the presentation, "FAFSA, What you need to know to pay for college!". The presentation will start at 6:30 pm in the TWHS auditorium. Parents and students are encouraged to attend to learn how to pay for college, types of scholarships and aid given, and how to complete the Free Application for Federal Student Aid. Please stop in the School Counseling office if you have questions!
All students interested in starting a Drug-Free School group or participating in One Leg At A Time please meet with Mrs. Maynard and Ms. Povisil Tuesday September 26, 2017 at 3:15 pm in Guidance. We will discuss upcoming events and opportunities for student involvement
Sports Events
Send all announcements to [email protected] Students, if you would like to request a song to be played at the beginning of announcements, email your requests to to [email protected], you can view these announcements at TWHSnews.com