What To Do Over Winter Break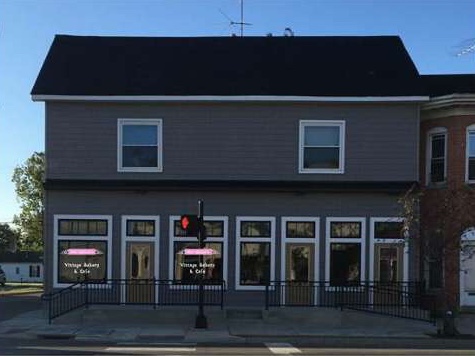 Kaylah Burns
December 11, 2017
Hang on for a minute...we're trying to find some more stories you might like.
Winter break is quickly approaching, December 18th through January 1st. Some ideas to do are: bake cookies, volunteer, go ice skating, create crafts, sit in and watch Netflix, plan a Christmas party, and of course hang out with friends.
With the holidays around the corner you have to have cookies and many treats. So, why not make them yourself. There are over 20 recipes to chose from on allrecipes.com . Delish.com also has over 83 easy recipes.
If you want to give back this holiday season there are a bunch of volunteer opportunities. For example, there is Bag Packing at Second Harvest where volunteers will sort and pack food for school children on the 18th of December. There is also BINGO night with seniors and adults on the 19th of December. Then, on the 20th, there is a Sort and Serve at the Cleveland Food Bank. But, if you want to help out closer to Columbus, you can visit the Lutheran Social Services website for more volunteering opportunities.
There is always the option of going ice skating. The Chiller is open every day from 6 am to 10:30 pm. They also host many events from basic ice skating lessons to the Girl Scouts Glide 'n' Slide and the Chiller Ice Rinks/Boy Scouts of America Belt Loop Program. You can find more information on The Chiller's website.
If you don't want to go out and would rather stay inside, you could always do some crafts. Pinterest has a wide selection of crafts and all around cute ideas to create. They also have tutorials on how to knit hats and scarfs, how to make simple snowmen and Christmas tree Decorations.
There is also the option of sitting in and binge-watching Netflix movies. Some Holiday movies to watch are: Dr.Seuss How The Grinch Stole Christmas, A Christmas Prince, The Christmas Project, The Nightmare Before Christmas, Get Santa and many more.
If you want to have some extra fun you could always plan a winter party, or simply hang out with a bunch of friends. Not only does Pinterest have a bunch of crafts and treats but, they also have many ideas for themes and decorations for any winter party. A couple theme ideas are a winter wonderland or a new year's eve party.
Cloey Yeakel, a student at Thomas Worthington High School,  will be spending some of her break working at her Grandma's bakery, "Sweet Madeline's LLC", where they sell delicious treats like cookies, cinnamon rolls and pies. You also have the choice to order personalized cupcakes, cakes and cookies.
There are many options as to what to do over winter break. Makenna Ralph, another student at Thomas Worthington High School, said "over winter break I'll be watching Christmas movies on Netflix and going to many holiday light shows."