States Outlaw Aborting Babies With Down Syndrome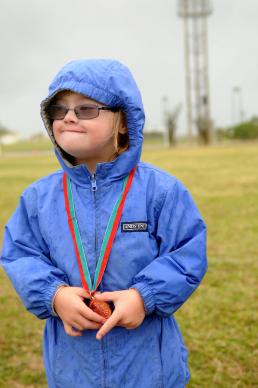 Hang on for a minute...we're trying to find some more stories you might like.
Utah is the latest state to propose a law making it illegal to abort a baby simply because it has Down Syndrome. Salt Lake City, Utah, March 7, 2018 – The Utah House passed a bill outlawing abortion of babies with Down syndrome last week (Life Site News). Down syndrome is genetic disorder caused when abnormal cell division results in a extra genetic material and forms a third copy of chromosome 21. Down Syndrome is the most common chromosomal abnormality. According to the CDC, it remains the most common chromosomal condition diagnosed in the United States. Down syndrome varies in severity among individuals, causing lifelong disabilities and developmental delays. It also commonly causes other medical abnormalities, including heart and gastrointestinal disorders.
Many states are in the process of outlawing aborting babies simply because it may have Down Syndrome. A number of people find this as a very serious issue, but there are many others who are against this debate of aborting babies because of Down Syndrome. Utah is the latest state to propose a law making it illegal to abort a baby because of the pre-diagnosis of Down Syndrome in a fetus. States like Ohio, North Dakota, Louisiana, and Indiana are already ahead of Utah by implementing this law. However, there is a widespread use of a Down Syndrome detection test that pregnant mothers are using. This type of screening involves a simple blood test that can be performed as early as ten weeks into pregnancy. CBN NEWS states, Statistics estimate 92-percent of babies are aborted after a Down Syndrome test comes back positive.
Utah's government vital records indicate at least forty preborn children were killed in 2015 alone because of a prenatal diagnosis of some sort of malady such as Down syndrome (Life Site News)."They must be protected," bill sponsor Rep. Karianne Lisonbee told reporters during a news conference at the Utah Capitol last week. "Utah's message to the world is that we will not tolerate discrimination," she said, adding that abortion is a "terrible form of discrimination." With this being very prevalent, it has become a domino effect for more states to follow the lead of other states in making this problem illegal.
Pennsylvania is also one of the most recent states in creating reforms upon this issue. Champion swimmer, Karen Gaffney speaks in favor of Pennsylvania abortion restriction (Penn Live). Gaffney is a tiny Oregon woman born with Down syndrome. She has made a name for herself because her long-distance swimming. She has participated in a relay-team that crossed the English Channel, completed the swimming leg of the Escape from Alcatraz triathlon, and swam the width of Lake Tahoe. Although, after speaking at a rally to an audience of supporters of the proposed Pennsylvania law, she stated that she fears progress will be lost as a result of abortions stemming from the ever-increasing ability to detect such conditions in early pregnancy.
From a moral perspective, the reason behind abortion does seem to really make a difference. For some people, it may be the right decision. Some folks, however, disagree. There is no need to worry if your infant is a bit behind on a milestone, all life is worth celebrating.