Elephant Trophy Hunting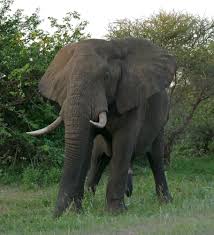 Hang on for a minute...we're trying to find some more stories you might like.
After receiving a flood of criticism, Trump posted on his Twitter account that he is putting a hold on big game trophy hunting. 
"Big-game trophy decision will be announced next week," Trump wrote. "But will be very hard pressed to change my mind that this horror show in any way helps conservation of elephants or any other animal." stated by Newsweek.
The administration council for Trump include many people that are or were trophy hunters which leave people thinking.
According to Chicago Tribune. "If Trump really wants to stop the slaughter of elephants for trophies, he should shut down this biased, thrill-kill council," said Tanya Sanerib, a spokeswoman for the Center for Biological Diversity. "The administration can't make wise decisions on trophy imports if it only listens to gun-makers and people who want to kill wildlife." 
However, there are a few people that support African elephant trophy hunting, thinking that it will aid their survival in the long run.
"The shooting is the last 5 percent of an elephant hunt," Marnewecke said. "I feel quite [bad] when an elephant dies, but those elephants pay for the conservation of the other 2,500 that move through here. Trophy hunting is the best economic model we have in Africa right now." Via National Geographic.
In the end, whether or not there is a ban on African Elephant trophy hunting, the Trump administration was sued.
"Elephants shouldn't be killed for cheap thrills, and the Trump administration shouldn't make crucial trophy hunting decisions behind closed doors," Tanya Sanerib, of the Center for Biological Diversity, said in a statement. "Federal wildlife officials seem to be thumbing their nose at President Trump after he called for an end to the horror show of trophy hunting,"  said Huffington Post.