Fresh Thyme Quickly Becomes a Fresh Pick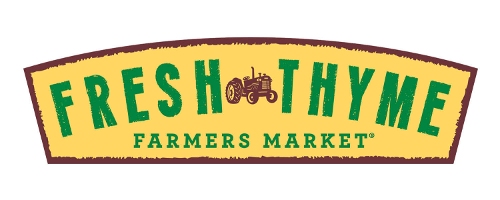 The community became very excited when a billboard announced the construction of an indoor farmers' market.  The anticipation for Fresh Thyme was huge.  It was supposed to be THE market of markets.  Then it opened… and exceeded expectations.  
I went to Fresh Thyme on opening day.  It was larger than I thought it would be.  I saw many intriguing items including some tasty salt water taffy and delectable looking rotisserie chicken.  And then I saw it. The king of all kings, the freshest of fresh- Voss Water. This stuff was packaged in a glass bottle so clearly it was some pretty dope H2O.  I had only heard of Voss, but never actually seen the legendary liquid.   I bought a bottle and enjoyed the delicious entity.
I thought my experience had reached its pinnacle, but then I saw the plethora of nuts. So many nuts. They even had macadamia nuts, the best nuts in the world of high-end treats.  So, I partook in the plethora.  I had one of their tasty, freshly-baked muffins; it was delightful.  I also bought some taffy; it was delicious.  I wanted to buy a rotisserie chicken just to say that I did, but I caught a break when my friend bought us one instead.  Yum.
Some friends and I make frequent trips to Fresh Thyme during our off periods at school.  One of my homies took things a step further and got a job at the wonderful market.  So far, he's still employed.  He says his coworkers  are fun, the employers are nice, and the job is fairly easy.  
In all, Fresh Thyme is a mildly-pricey-good-food-selling store and I really enjoy going there.