TWHS Wrestlers Off to a Great Start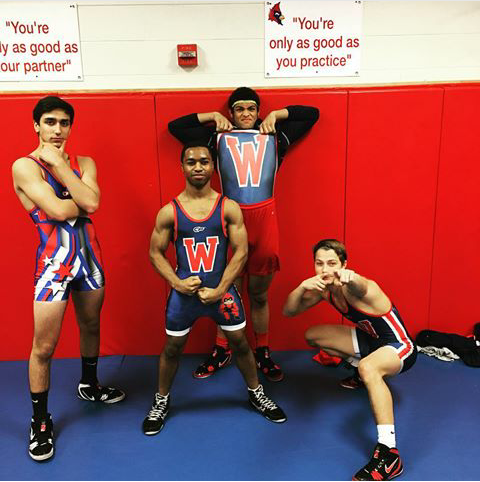 The Thomas Worthington Wrestling Team is off to a great start with two victorious scrimmages under their belt. The scrimmages were a big opportunity for them to hone their budding skills ahead of their season. 
"I noticed a lot of the guys putting the techniques being taught to use and saw a lot of successful moments. I am looking forward to seeing this group's continued improvement," said Coach Brad Todd when talking about last week's scrimmage at New Albany. "I am happy with everyone's attitude and hard work. One day at a time, one week at a time. We keep getting better."
This weekend will mark the first varsity tournament for the team (at Olentangy starting at 10:00 a.m). The teams included are Bradley, Davidson, Heath, Lakota West, Lancaster, Licking Hts., Olentangy, Pickerington Central, Scioto, St. Edward's B, and St. Xavier.
"I'm looking to lead my team into districts and into states, but more importantly to leave a legacy and a foundation for greatness," said senior captain Ahmad Ahmad, when he was asked about what he is looking forward to the most this season. With a lot of matches and tournaments ahead of them this season, the team will have a lot of time to practice and improve upon techniques.
"We're looking forward to making memories. Traveling as a team and winning tournaments are going to be a lot of fun," senior Cole Steele said on the upcoming season.