Get a Job!
It's harder than it looks in central Ohio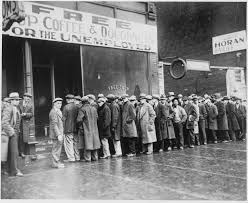 As the last two months of 2016 approach, employers in Central Ohio say that the presidential election could have a large affect on their hiring plans.
In early September, employers took the Manpower Employment Outlook, a survey for employers to get information on their plans for managing their staff which occurs once every three months. According to the survey results, 75% of employers in Central Ohio are planning not to hire for the next three months and only 22% of employers plan to hire more employees. Of the 75% not hiring, 6% of employers actually plan to fire some of their employees, while the other 69% plan to remain unchanged. The remaining 3% of employers that took the survey stated that they were unsure about adding or reducing staff.
The main cause for the low amount of employers looking to hire in Central Ohio might actually be the presidential election coming up in November. The employers, more specifically employers working in government-related buildings, are planning to be more cautious hiring before the election until they get more information on the policies of the presidential candidates.
"Everybody is waiting to see what happens," says Sue Ellen Deiley, director of a services company that is part of Manpower. "I think you have to take that into consideration."
The main reason that Central Ohio employers are being cautious about the election is because unlike most of Ohio, the economy of Central Ohio depends more on government.
"Whenever there is an election for president or governor, hiring during that period tends to slump in the region." Deiley stated.