Worthington's Annual Tree Lighting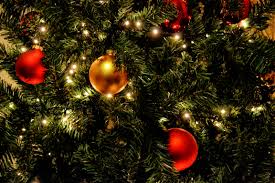 Worthington's tree lighting is a way for members of the Worthington community to gather together and kick off the holiday season each year the Sunday after Thanksgiving. Old Worthington's holiday open house was a big hit this year, entertainment was provided, horse-drawn carriage rides were given and Santa even came! Although there were many activities, the highlight of the night was watching hundreds of lights illuminate the sky as the tree was lit.
The tree lighting and open house is an opportune time for Old Worthington businesses to showcase their shops by using special promotions and spreading the holiday spirit. Worthington's local businesses offered various things including a "Reindeer Food Bar" at Sassafras Bakery and DIY cards at Igloo Letterpress with Popcorn & DJ!
While countless people were dazzled by the lights, others had fun doing other activities provided. Izzy Thomas', a Thomas Worthington High School student and resident in Worthington, favorite activity offered was "making ornaments and pouring candles at The Candle Lab".
At 5:30 everyone gathered in the Village Green to witness the tree light up. Before the tree was lit carols were sung by a choir of elves until Santa flipped the switch to light the tree! The tree was lit, candles were glowing in hands and hot chocolate was being served to all.
Each year families, friends and other members of the Worthington community assemble to watch the tree light up and participate in various exciting activities provided by local businesses. While some come because their "family decides to go every year", "to be with friends" or just because they were "forced into going by their family", everyone has a good time and gets into the holiday spirit!