Valentine's Day: A Last-Minute Gift Guide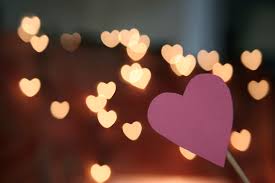 As we are stuck in the colder months of the year (thanks a lot, Ohio) it's hard to stay cheerful with the holiday season behind us and the continuing pandemic. However, it is this year especially that you should be celebrating every holiday to their fullest. This means that you can't forget about Valentine's Day!  With the right gift you can make this day as festive and joyful as the rest. This gift guide will walk you through a variety of choices for that friend or family member who will be stuck inside for the rest of winter. In these trying times it's important to help small, local businesses but also to be mindful of what works for you. This list will provide a variety of options from $5 to $50, as well as local and big box store choices. 
Keep It Simple
This gift is the best of both worlds– cheap and you're supporting a small business! Keep it simple this year with a beautiful card printed in a letterpress at Worthington's very own Igloo Letterpress. They provide a variety of cards, even special ones for Valentines day! Almost all of their cards are $5.00 or less. Then, the rest is up to you! Fill it with a heartfelt message and you have a lovely gift that is sure to cheer up whoever receives it. 
Relax, Relax, and Relax Some More 
This gift can be designed how you want! Create a basket for your loved one to help them relax on a day that can include self-love too! Consider adding items such as a coloring book or face masks. This gift is flexible to you and your budget but can come out to around $10-$15. This is a great gift to remind the workaholic in your life that it's important to put time aside to take care of yourself. 
Calling All Coffee Lovers
This gift is for the person in your life who loves a good cup of Joe! Lucky for you, we live in a city filled with coffee shops! Buy a bag of coffee from a Columbus original– Crimson Cup. Gift your friend or family member a bag of their "3rd Shift" coffee that they describe as the "perfect pick-me-up." If you want to spice it up even more, think about adding on a cute mug too! This combo will come out to make a lovely gift around $25.
Staying Warm 
Being in Ohio, we have to deal with some pretty cold temperatures during these winter months. These slippers are the perfect option to keep someone warm! They are microwavable so when you put them on your feet they stay toasty! 
A Sweet Treat 
Stop by another local favorite–Peace Love and Little Donuts! Pick up some delicious donuts for your family or friends. They have a huge selection to choose from, including the Far-out Strawberry and Funkadelic Raspberry Truffle that will be perfect for Valentine's day! 
Leave a Comment