Labor Shortage Takes Toll on Teenagers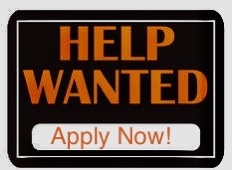 Many "Help Wanted" signs line the streets at almost every store, restaurant, and entertainment place that has been struggling with finding employees to fill vacant positions. This became a problem at the start of the pandemic and is still a problem now, especially since the holiday season is here. A lack of workers has caused more and more stores to shut down or cut back on hours of operation.
Eleanor Demartini, class of '23, recently got a job in the Polaris Mall at Aerie. Since she got the job, she has worked a full shift almost every day. On Black Friday, Demartini had to work a double shift due to the lack of workers. Aerie is still hiring throughout the holiday season and Demartini will continue to work these crazy hours until the holidays are over. This is just one of many cases of employees and businesses dealing with the struggles of having fewer people in the workforce. 
"On average, I work 18-20 hours a week, more if I cover someone's shift," says Demartini. This is a significant amount of time for a 16-year-old student-athlete to be working.
On top of stores being short-staffed, there are also lots of people that call off each day causing other employees to either stay longer or pick up shifts. What hurts stores most is when an employee calls off that was supposed to work the closing shift. Closing the stores at night is the most important, they can get ready for the next day. Demartini talked about picking up extra shifts and having to stay longer for her shifts, especially on the weekends.
"Recently we have had a lot of people call off and lots of employees will very often be asked if they can stay late to help, especially on busy weekends," says Demartini. "I tend to stay late or pick up shifts on weekends more so than weekdays because we have more call-offs and people who are unavailable on weekends."
A few weekends ago, Demartini was scheduled until 3 on a Sunday. During her shift, she was asked to stay an extra 3 hours because they didn't have enough employees due to someone calling off.
As the holiday season is here stores are getting filled with more and more customers, and there is a major need for more employees. Every day the lines get longer and the stores get busier with people doing their last-minute holiday shopping until Christmas is over.  How much longer can teenagers bear the burden of keeping retail and fast food establishments open?