What does this Spring hold for the TWHS class of 2017?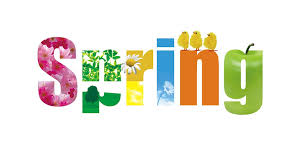 As spring slowly approaches, the class of 2017 begins winding down as senioritis hits all of us. Big events take place before we take our last steps across the stage on graduation day. With the final season of sports beginning, prom, and graduation, you can only imagine how the seniors feel. TWHS Spring sports kicked off last week, the venue for prom has been selected, and the graduation commencement ceremony will be held on Sunday, May 21st, at the Columbus Convention Center. 
The girls lacrosse team this year has eleven seniors carrying the Varsity team. Baseball seniors look to gain another District Champion title to make up for last year's loss in the District Semis. Returning pitcher, Spencer Kiehl, who transferred from Upper Arlington High School last year, will hope to carry the team with his impressive pitching history. This years Softball team has only 2 seniors, and two juniors on the Varsity level, while the rest remain underclassman. Softball Senior Lauryn Hickman says, "This year is definitely a rebuilding period for TWHS Softball, but we're looking forward to working with the younger talent and seeing where it'll take us." After losing the majority of their starters, the boys lacrosse team will look to bounce back this season with the remaining 8 seniors they have. Senior, Will Passifiume says, "After a strong JV season last year we're looking to have a lot of those guys step up and help us on Varsity." https://twitter.com/TWboyslax?lang=en 
Outdoor Track and Field does not officially start until next week, but the indoor season ends this weekend with Akron University holding it's annual, Indoor State Track and Field Championship. The top 35 athletes in each event are considered for the event, with the top 18 being invited. Senior, Kiara Coleman is 21st in the state ranking in the Long Jump, and will be attending this event.  https://twitter.com/TWHSAthletics?lang=en
Prom will be held at the Franklin Park Conservatory in Columbus on May 6th. Girls have already started searching for the perfect dress. As always, the junior class will be setting up and planning the night, while the Seniors prepare themselves for what could be one of their most fun nights, before things begin to slowly change. The night after Prom is when everything begins to settle in, and everyone realizes senior exams are right around the corner. Graduation follows quickly, as everyone is getting together last minute portfolios for college, finishing scholarship applications and deciding who will hand you your diploma.