College Student Killed at Illinois Track Meet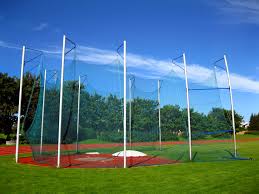 A college student was killed at Illinois University on April 22nd when he was hit by a hammer while volunteering to help with the hammer throw at a track meet. The student, Ethan Roser, was a freshman at Wheaton College in Illinois where he was studying to become a minister. Roser was treated by paramedics but was then pronounced dead later at good Samaritan Hospital. "We are deeply grieved, but, because of our faith in Christ, not without hope," said Philip Ryken, the president at Wheaton College. "We know he's with Jesus, and the fact that he's in paradise is a great source of comfort to us." Said Roser's father, Rev. Mark Roser.
The hammer throw event consists of contestants throwing a 16 pound metal hammer as far as they can. The area where the thrower stands is caged off by a large net and the area where the hammer will land is clearly marked so people do not stand in that area and get hit by the implements. At the Don Church Twilight Meet where Roser was a volunteer, this area was clearly sectioned off and Roser was standing in an area that was designated to be safe from flying implements. "Just because somebody's outside the sector doesn't mean they can't be hit," said Rob Lasorsa from the National Throws Coaches Association. "Things like this are not supposed to happen (during the event), what broke down at this point, I don't know." said Deputy Chief Bill Murray about the accident. The police department is looking into the current safety precautions in place that failed to prevent Roser's death and are looking to figure out ways to improve the safety of all participants and spectators at these events. Regardless of the safety precautions taken it's clearly essential to pay close attention when an event like this is going on to prevent tragedies like this.